Wow I was away for months, and still plan on staying away, (attending college fulltime as well as working) and I come back to see tons of people flaming each other, dude's these feuds are stupid and make our wiki look bad, if you all have disagreements don't fight over it and just ignore the other person. there are idiots all over the internet and if someone ticks you off and you respond then you become an idiot too. be the bigger man and drop it. --ShadowTale 17:27, October 26, 2010 (UTC)
Hey
[
]
You didn't miss too much, only the end of teh comp (Nathan Hale won), DW season 3 being announced, and Hannibal being announced as a warrior. The TDW and MS feud has carried over from the DF wiki, and it's getting on my nerves, too. I haven't checked comments today, but yesterday Idecided that another attack by either of them gets a short ban to help them cool off. And no, you're not too strict. Normally, I'm more lenient with bans, but this is getting out of hand. Didn't know about the delete rule, but I'll start from now on. -LeoLab 21:20, October 26, 2010 (UTC)
Me v.s. MS
[
]
Hey Shadow, I noticed that you were talking to Leolab about me fighting with Mexican spider. Don't worry, but we are done fighting. I promise. I ended it by apologizing and offering a stalemate, and we have had intelligent conversations since then.
Anyway, how've you been? You've been gone quite a while. I was a Beuro on the Deadliest Fiction Wiki, but... eh, complications .... arose so I backed down from power. My reputation has taken quite a hit but believe me I am no longer the blog-flamer I was long ago when we had the competitions here.
Please don't judge me too harshly on the goings-on that have been happening around here, and welcome back!
Warmly,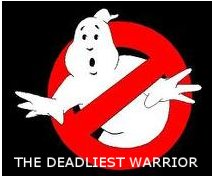 22:25, October 26, 2010 (UTC) The Deadliest Warrior
p.s. You like my signature?
[

]
Hallo!
This photo
used in this article
http://deadliestwarrior.wikia.com/wiki/Lamellar
is commercial property of Armstreet LLC, WI, USA
You can still use it for educational purposes only under condition that owner of the photowork ( Armstreet LLC, WI, USA) or company site (armstreet.com) clearly stated on article page
Thank you for understanding,
Igor Solunskiy
P.S. You can contact us to contact@armstreet.com if you have any questions. I'm sorry for placing my letter here but there is no other way to contact wiki administration w/o registering.