Welcome
[
]
Hi, welcome to Deadliest Warrior Wiki! Thanks for your edit to the List Of All Battles page.
Please leave a message on my talk page if I can help with anything! -- KyleH (Talk) 06:10, October 7, 2009
Adding a custom css to deadlistwarrior.wikia.com
[
]
Hi, I'm a huge fan of deadlist warrior. I've seen every episode. I'm psyched that I found a wiki for it. I'd be more than happy to hook you folks up with a css to change the the colors of your wiki. Example: http://urealms.wikia.com/wiki/Unforgotten_Fans that is the wiki i am a sysop / crat for.
Looking forward to hearing back from you --ShadowTale 18:17, May 6, 2010 (UTC)
Logo Request
[
]
hi Astrotorical. I made some logos for the wiki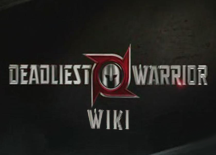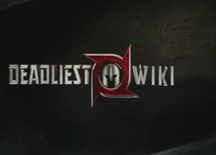 simply download whichever image you like better, then save it as "Wiki.png" and upload it. it will take affect after a few minutes. at most it could take an hour to update. it depends on wikia.com's cache schedule. talk to you tomorrow! --ShadowTale 06:18, May 16, 2010 (UTC)
becoming a sysop
[
]
Hi Astrotorical. I've made the main page look better. as well as photoshoping an image for the wiki. last night I also deleted some vandalism. Is there any chance you could make me a sysop? If you do I can start working on a new layout for this wiki, otherwise known as a skin. The bright white background looks pretty lame. I can change that. Looking forward to hearing back from you --ShadowTale 19:24, May 16, 2010 (UTC)
thanks
[
]
thanks for making me a sysop. I will use this responsibility wisely. :) feel free to ask me for any help. I'm usually on IRC chat if you'd like to chat.
or if you don't have an IRC chat client installed try
What time zone are you in?
[
]
hey what time zone are you in? please write what your GMT timezone is, in addition to the exact time your clock says, sign the post too. Also tell me what color is your favorite for the clocks. Thanks :) --ShadowTale 21:00, May 17, 2010 (UTC)
layout
[
]
ok I made the text brighter. what'ca think? also as far as the clock goes. make sure to have javascript enabled on http://deadliestwarrior.wikia.com/wiki/The_Deadliest_Members thats if your using NoScript that is. The clock feature displays your current time. for instance it displays that It's currently 4:37PM. this is useful for people that aren't in the same timezone as us. I dunno if you find this useful or not. I dunno your the highest ranking staff member so if you wanna keep it or not tell me.
Not an Admin
[
]
I have no affiliation with Wikia staff. Can you take me off The Deadliest Members? Thanks. Wikiar 04:55, May 19, 2010 (UTC)
adding a staff member
[
]
Hi Astro. I have a friend, Account name A_F_K_When_Needed, he's an experienced editor but won't have the time to actually edit our wiki. He can sort out our CSS (skin) to make it look better. I tried to make the skin look good but it's not turning out well. If you could make him a sysop that'd be great! thanks for your time --ShadowTale 23:06, May 19, 2010 (UTC)
Hey mate!
I've almost exclusively been responsible for skinning a Wiki which was changed to the new Answers skin. That skin has quite a few issues (Monaco.css and other pages are totally broken). I can assure you it's more work than a standard Wiki.
I've got

over 10k edits

to my name. I don't say that to brag; merely to make the point I'm not some coward on a new account. I've invested a lot of time into Wikia and wouldn't like to see it go down the drain after getting a bad reputation for vandalizing a Wiki.
I can understand you don't know me, and if you feel it's too rash a decision then I understand. But for what it's worth I founded a Wiki and know what it means to make someone an Administrator. I can honestly say I'd never betray that level of trust.
Sorry
[
]
Sorry about passing these new ideas without your approval. It's just that this place seemed pretty barren, and usually when a Wikia is barren, it means the original admins have abandoned it for a while. Not to mention the place looked pretty sloppy and unfinished, so I figured if no one was going to do anything, I might as well get some people that would. But, yeah, I should have tried contacting you first, so, sorry. - BattleFranky202 03:03, May 20, 2010 (UTC)
Thanks
[
]
I just didn't want anyone to think I was an admin when I wasn't. I still plan to contribute some to this wiki. Wikiar 03:29, May 20, 2010 (UTC)
Skin
[
]
Cheers mate, I'll try my best to make you proud :-)
Would you prefer if I use the same sort of colours currently in use, or go for something different? If you give me a rough guide (even something like "light grey background, green text") then I can get to work.
If you don't have a preference I'll see what ShadowTale thinks.
Thanks for the flag.
A F K When Needed 10:22, May 20, 2010 (UTC)
Magikarp
[
]
I added the magikarp. I thought it was funny XP. if you don't like it, I'll remove it. :) --ShadowTale 16:21, May 24, 2010 (UTC)
getting in touch
[
]
hey man I added a new feature. It's live chat on this wiki. look in the bottom right of your internet window. click "Open (+)" then wait for the chat window to open. chat with me sometime on there. --ShadowTale 16:45, May 24, 2010 (UTC)
Deadliest Fiction
[
]
Since all slots are filled, do you want to start the competitionn or add more? -LeoLab 23:21, May 24, 2010 (UTC)
Deadliest Fiction Competition.
[
]
I was thinking maybe we shouldn't allow any Gods. Posiden, Jesus(Proxy god), and other stuff would have an unfair advantage. what'ca think? --ShadowTale 23:51, May 26, 2010 (UTC)
dumb fiction characters.
[
]
Yeah idk. We could leave them for now but when the actual competition on june 1st comes we could auto disqualify them for not have any actual combat skills.

or we could just remove them now. i dunno. This whole thing is getting a little out of hand in my opinion. atleast we're getting quite a lot of viewers/edits :P --ShadowTale 00:02, May 27, 2010 (UTC)
IRC
[
]
go to http://www.irc.wikia.com type in your name and click join. we can live chat there. make sure to name yourself "astro" or something so I know who you are.
Hey
[
]
Hey Astro, I made that thing you asked for

cheers
Gordan-Freeman 01:11, May 27, 2010 (UTC)
hey how've things been?
[
]
hey Astro. We haven't spoken in awhile, figured I'd say Hi and ask how thigns are going. --ShadowTale 01:31, June 1, 2010 (UTC)
Competition
[
]
nothing much is up with me, I was wondering, how are we going to do this comp? are us admins going to vote on it? are the people going to vote on it? I have photoshop so I could made some images for the competition. Hey do you have skype? I'm thinking us admins should all chat on skype. Mine is
(loading skype button)
. If that button doesn't load my user name is ShadowTaleWiki on skype. We really need to talk about what characters are going to go head to head per round. As much as I think we should have users vote on it so that they feel like they are participating (keeps users around). I also don't want it to be a simple popularity contest over which character is the most popular. We (the admins) need to really try to scientifically-ish try to figure out who would win. Lets talk on skype, we can instant message there. --ShadowTale 01:58, June 1, 2010 (UTC)
do you have an Instant Messenger?
[
]
Do you have any Instant Messenger? We all need to IM chat, us admins that is. I'd love for us all to be on the same page. btw I really like skype, I've used yahoo, msn, hotmail, aim, all sorts of IM's but I like Skype the best. It's up to you though. just pick one and I'll download it.
Competition
[
]
Hey dude I was thinking every day starting today (6/2/2010) that we should post an image like
WHO IS DEADLIST?
| | | |
| --- | --- | --- |
| Lord Voldemort | | Zeddicus Zu'l Zorander |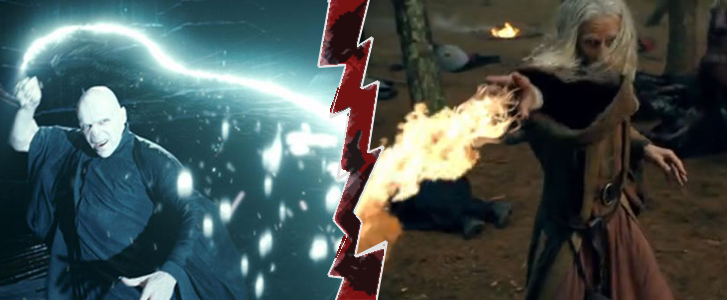 then the users can feel engaged, we admins would have the final say though uncase we get a large amount of people obviously voting for the person that would lose like magikarp vs Duke nuk'em or something. 500 to 1 votes for magikarp would have to be thrown out.

anywho so i was thinking Zeddicus Zu'l Zorander vs Lord Voldemort(both are wizards) then tomorrow General Grevious vs Darth Bane ( both are starwars universe characters. and so on. facing people of like genre against each other then moving up to the next bracket, that is where it will get really hard to decide.
but I digress, I think we should have voting because it makes users feel like this site has fun things to do and is not just an encyclopedia of Deadliest Warrior. I can make images for every single fight of every single bracket. :) --ShadowTale 05:39, June 2, 2010 (UTC)
The message thing
[
]
http://deadliestwarrior.wikia.com/wiki/MediaWiki:Sitenotice is the notice that users that have wikia.com accounts see.

http://deadliestwarrior.wikia.com/wiki/MediaWiki:Anonnotice is the notice that users that do not have a wikia.com account see. --ShadowTale 07:25, June 4, 2010 (UTC)
Sure
[
]
Sure, that sounds like a great idea.
Paradox
[
]
hey dude, i don't think Paradox is a fair fight, if the has control of time he will win against every single character. --ShadowTale 02:54, June 8, 2010 (UTC)
Chatango
[
]
hi, sorry about not being on, I had to work yesterday, So I slept in today. I just woke up. but I gotta hit the road, I have to go sign up for classes. peace out --ShadowTale 19:47, June 8, 2010 (UTC)
A Scout vs. Mario
[
]
Ummm... What? Are you serious, Astro...? With all respect possible, this was a completely obvious matchup. Mario is a fat, hairy plumber who, on occasion, can shoot fireballs or ice blocks from his hands. A Scout (While I have no clue what Team Fortress 2 is) probably has guns, grenades, etc. Mario fights fantasy characters. Scouts are the real deal. I just don't understand it, it seems pretty obvious to me. I think you guys need to fix some of these matchups. However, I see that this is already mostly under control, I just wanted to point out that some of these matchups are completely obvious. No disrespect intended, I just want to help maintain the high quality of this Wiki. Thanks a lot!

The Deadliest Warrior 19:17, June 11, 2010 (UTC) The Deadliest Warrior
Admin. Trial...
[
]
Wow, thanks for letting me have an Admin. Trial, Astrotorical, it is an honor! But.... what do I need to do to become an Admin.? Just keep doing what I'm doing? Or do I need to fill something out, or what? If you let me know, I will most certainly do it! Thanks again!

The Deadliest Warrior 02:15, June 17, 2010 (UTC) The Deadliest Warrior
Hey Man...
[
]
Thanks for the message dude, really appreciate it. RaptorHunter 02:03, June 18, 2010 (UTC)
Jason vs Michael?
[
]
dude, are we seriously going to have Jason and Michael? They both are immortal. I mean we could have a competition of just those twof ighting, but not having them compete in the next few rounds. --ShadowTale 22:45, June 19, 2010 (UTC)
End my Trial
[
]
You know what, Astro? This is too much work for me and you guys expect too much of me and when I try to contribute to your expectations you guys just disregard it. Sorry for being so rude on the Wiki, but I don't want to be an Admin. There's too much expectations and rules and I can't take it. So can you end my trial to be an Admin. without booting me from the Wiki? I still want to contribute to this Wiki, just not as an Admin.
Thanks for understanding.
The Deadliest Warrior 20:33, June 20, 2010 (UTC) The Deadliest Warrior
Crat
[
]
hey Astro. I was wondering if you could make me a crat. --ShadowTale 03:56, June 22, 2010 (UTC)
Hey
[
]
Hello Astrological, this is RadioactivePenguin. I just read your message about being a Trial Administrator and would love the opportunity.
Sincerely,
RadioactivePenguin 9:04 AM ET
Full Episodes
[
]
Hey, not sure who to ask for this, but the link to Full Episodes at the top says there are 10 episodes, but there are currently 14 up, and there will be 15 tomorrow (as Somali Prate vs Medellin Cartel will be up) Could you please update this or tell me how to? thanks. -

LeoLab 14:30, June 22, 2010 (UTC)
I blocked a spammer
[
]
hi Astro. figured I should tell you that I blocked someone http://deadliestwarrior.wikia.com/wiki/User_talk:72.222.236.125

He was told twice to stop swearing and finally said "GAY EPISODE" so I blocked him for 3 months. --ShadowTale 03:49, June 23, 2010 (UTC)
banning
[
]
unfortunitely it is not possible to ban someone for 2 months, it's 1 month, or 3 months, or 6 months. http://deadliestwarrior.wikia.com/wiki/Special:Block

--ShadowTale 01:08, June 24, 2010 (UTC)
Trial
[
]
Ok, I accept a trial, I am a moderator on the Resistance Wiki, so I'll try. If you want me to do the comp please label all the first round contenders to fight eachother underneath (preferrably in their battles with who they are fighting so they're a no complaints). I tried to work on the mainpage, almost finished it. Just had a problem with the toolbar covering the text. --

Sorofin 06:46, June 29, 2010 (UTC)
Problem
[
]
I don't have any admin tools and I can't edit the Deadliest Competition 1 page. Can you please fix this? --

Competition
[
]
Seeing as the Deadliest Fiction page is a mess, I'm going to do 4 more rounds and then proceed to the knock out stages. Once I get to the Quarter Finals it might be wise to ask for characters to fight eachother in the next comp.
Note: All characters I didn't include in this comp will be automatically put into the next if they are not disqualified. --

Fictional Character Pages
[
]
That's a good idea. Just have it basic don't have it long like Nathan Hale's Page because that isn't relevant to the wiki. ~ sorofin
Troniac
[
]
I will do my best to make Tron's battle scene with Zak Gibbs EPIC! However, it being a showcase of BOTH of the warriors' weapons, Zak will have to land a few hits on Tron. Nonetheless, Tron will emerge overall victor. Thanks for your support! Tell me if there's anything else I could do! And I will most definitely take on the battle sim's single-handedly, they are so much fun!
The Deadliest Warrior 17:37, July 13, 2010 (UTC) The Deadliest Warrior
hey, i made the simulated battle between Albert Wesher and The Juggernaut!

can you add the red and blue stickfigures (since it's a squad on quad battle), 'cause I tried to, but i can't do it normaly. can you please help me? i would really appreciate it.
Tron
[
]
Sorry that you did not approve of Tron's battle. I had no clue who or what he was, what his weapons did, or how he behaved. I tried to keep it as general as possible. You can fix it.
The Deadliest Warrior 21:59, July 15, 2010 (UTC) The Deadliest Warrior
Favor por vavor
[
]
i kno it sounds to late but can u system message my blog cuz i want to show the very first female warrior battle in the Fictional Warrior section, if u cant then i understand thank u_ MrPacheco101
Le Fiction
[
]
Hey Astro is there some way you can lock the Fictional Warriors page so only users can edit it because unregistered users are creating their own pages and they give me a lot of work to clean up to make them nice becuase the Anons do a sloppy job. If possible, please lock that page. Thanks.

The Deadliest Warrior 19:46, July 16, 2010 (UTC) The Deadliest Warrior
Quick Question
[
]
Hey Astro,This is sudden and late,but the battle with Rico and Ezio,Why add a terrible weapon like a whip?Why not his pistols?Just Wondering.
~ToxicWarrior
Idea
[
]
I was wondering if like you could make badges for this wiki, like they have on Simpsons wiki. Or at least show me how to make Templates for my user page.KevlarNinja 21:47, August 4, 2010 (UTC)
No, No, No way! We're not going to ruin this wiki with Wiki Achievements! Us at Resistance wiki had them so about 2 weeks and it resulted with Spam, Spam and mopre spam from people trying to get all the badges. I don't want this site to be a spam site, so no is my verdict

Clean-up Crew
[
]
Hye Astro, I think we need a clean-up crew cuz if you havnt noticed most of our articles are crap - so many grammar mistakes and some are filled w/ opinions, also the clean-up crew should be able to delete pages like admins Omnicube1 02:54, August 8, 2010 (UTC)
The deadliest Comption
[
]
When is the second one going to star?
Hello?
[
]
Hi Astrotorical. Are you still around?

Sorofin 18:48, August 18, 2010 (UTC)
Well I've finished the first comp and I'm about to go away ffor a few days. So can you look through this and do, basically, what you did for the first competition.

Sorofin 06:14, August 19, 2010 (UTC)
@Astrological: Croc117 is trying to start a fight with me. Can please block him so that doesn't happen because if it does he'll pin it on me and I'll be the one trouble.Rmzilla 00:28, August 30, 2010 (UTC)
@Astrological: Croc117 is really being an ass please block him he's out for blood!!!Rmzilla 00:33, August 30, 2010 (UTC)
You're a trouble maker Rmzilla. I'm not doing anything but remvoing you're double standard. You're hyping up the Shuriken and put somthing that's not really even true, but the Celt page can't mentioned they invented chainmail? You're the problem Rmzilla, you call people names all the time and can work well with others. You should of been banned a long time ago. You've deleted whole pages becasue you're a sore loser and when someone proves you wrong their automatically stupid and immature.Croc117 00:40, August 30, 2010 (UTC)
@Croc117: I'm not hyping up the Shuriken it's valid info, The Celt page can mention that they invented chain mail but it can't say that they lost due to poor armor because it's just an opinion, I haven't deleted a page in almost 2 months quit holding over my head, and I don't always call people names unless it was by poor choice of words or they call me names which you did by calling me hypocrite which made me call you a name which I do apologize for but you asked for it by calling me names. P.S stop putting comments here the last thing I want is to turn this guys/gals talk page into a battlefield.Rmzilla 00:56, August 30, 2010 (UTC)
Season Three
[
]
I was wondering, what fights would you like to see for season three?KevlarNinja 23:22, September 8, 2010 (UTC)
Request for Admin Status on Deadliest Fiction Wiki
[
]
Hey Astro I was wondering if you could make me an admin on the Deadliest Fiction Wiki, because Omnicube1 showed me how to give merit badges there but to do that I needa be an Admin. Plus, if i was an Admin it would help me contribue better to this Wiki. What do you say?

The Deadliest Warrior 03:22, September 9, 2010 (UTC) The Deadliest Warrior

Can you edit here:http://thesupergaming.wikia.com/wiki/Special:WikiActivity. I have been trying my hardest to make this wiki grow and the wiki itself is kinda a video game encyclopedia. I would really apprecaite it if you edited there because we need fans from different game series to fully expand. As of that i will edit on a wiki you have that needs help or any other wikis that you want me to edit on. Overall thank you for reading! Reviewportal77 01:11, February 18, 2012 (UTC)
Bradley T. Herrell
[
]
Hello. You and I need to have a talk about your users. Like now.